Lightweight, Compact Plastic Nut
Standard Shaft Diameter 8mm, Shaft Lead 2mm; Accuracy grade C7
SERIES CATALOG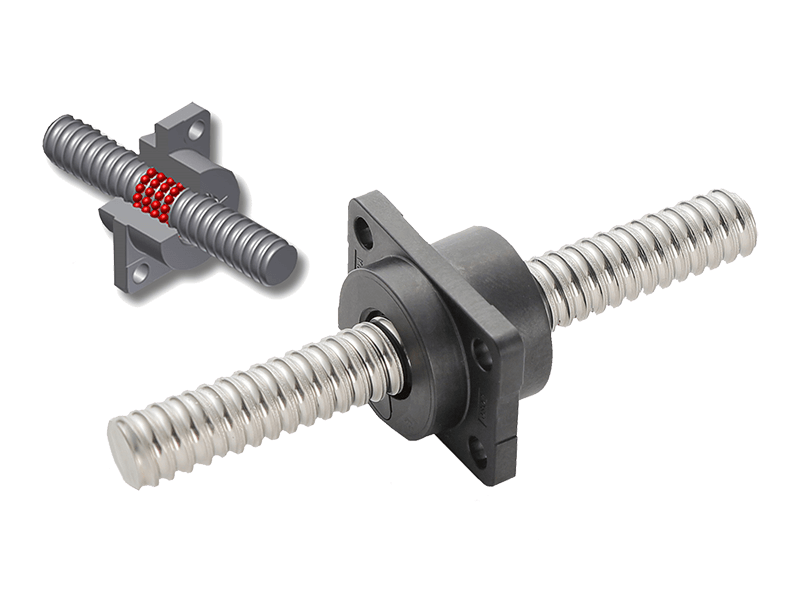 Lightweight Resin Nut offers Wear Resistance Longer Life
Because of the plastic material used, the R-Series nut can contribute to the lightweight requirements of tabletop applications. Superior corrosion and wear resistance by using PolyPhenylene Sulfide - PPS, makes the R-Series suitable for medical equipment.
Corrosion and Chemical Resistant
Advanced corrosion resistance design, the R-Series offers excellent chemical or corrosion resistance for use in harsh enviroments.
Compact & Quiet
Minimal surface contact allows a much quieter performance than typical lead screws. Having redesigned the structure of the ball recirculation component, the R-Series acheives a smaller nut, both in overall length and body diameter.
SeriesRW
Component TypeNut and Screw Assembly
Shaft TypeRolled Thread
Accuracy GradeC7
Design MeasurementMetric
Nut Recirculating DesignEnd Deflector Resin
Screw Shaft Diameter (mm)08
Pitch / Nominal Lead (mm)02
Screw Shaft TypeUnfinished shaft end or Machined shaft end
Overall Screw Shaft Length (mm)400
Resource Link View Series Summary
}