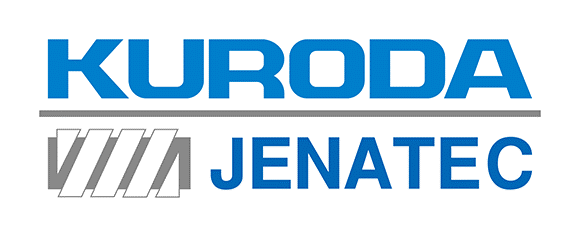 Supporting the advancement of industry around the world through precision technologies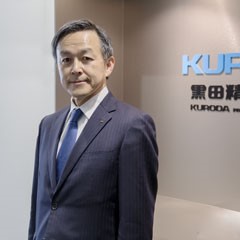 KURODA was founded as the first manufacturer in Japan to specialize in gauges under the name Kuroda Gauge Manufacturing Co., Ltd. in 1925.
The move to domestically produce gauges, which are the fundamental technology that underpins precision manufacturing, at a time when Japanese industry was still in its infancy was a cornerstone event for the subsequent modernization of Japan.
Utilizing our superior precision machining and measurement technologies which were fostered through the manufacture of various types of gauges, we have in the years since expanded into new business domains, developing a wide range of products from electro-hydraulic pulse motors, to precision press dies for motors, precision grinding machines, polishing machines for lens molds, tooling system for precision machining, ball screw motion control systems for precision positioning, pneumatic equipment, high-efficiency motor cores, and ultraprecise wafer flatness measuring systems.
We supported Japanese manufacturing through its period of rapid economic growth to the present day and have grown as a company in conjunction with developments in the industrial landscape.
One pivotal moment was when KURODA acquired the Jena Tec group of companies in 2012. The addition of Jena Tec, with its manufacturing facilities and sales network in Germany and the United States, allowed KURODA to immediately strengthen our presence in Europe and North America and to utilize the synergistic effects obtained from the integration of a fellow manufacturer of linear motion systems. Drawing upon the dual legacies of Japanese and German precision engineering, the new global brand of Kuroda Jenatec was born.
Arising from our mission to support industrial advancement around the world through precision technologies, and taking advantage of our core competency of precision technologies accumulated over the many years since our company's founding, KURODA will continue to use our wide range of elemental technologies to provide unique solutions and support manufacturing on a global scale.
We truly appreciate your support.
Based on the P&P business philosophy (Precision & Productivity), and in accordance with the principle of "Challenge & Create" (always challenging what is new and creating a new value), KURODA aims to be a continuously progressing company.


"P&P" is KURODA's management philosophy, meaning "refinement of precision (PRECISION)" and "improvement of productivity (PRODUCTIVITY).