DNA of "Precision"

Kuroda

Jenatec

History
A legacy of technological expertise supporting a wide variety of industries since 1925

1925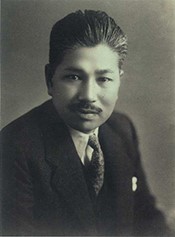 Kuroda Gauge Manufacturing Co., Ltd. was founded by Saburo Kuroda for the manufacture and sale of all types of gauges. Promoted industrial production of interchangeable parts (American system) using gauges.
1935
Kuroda Gauge Manufacturing Co., Ltd was reorganized into a limited partnership company.
1943
After Kuroda Gauge Manufacturing Co., Ltd was reorganized into a limited partnership company, the company was reorganized into a stock company.
1953
Kuroda built its first surface grinding machine.

1957
Kuroda became the first in Asia to receive the certification of compliance for reference master gauge from American Petroleum Institute (API).
Around 1960
Developed an electro-hydraulic pulse motor jointly with FUJITSU.

1962
Developed a universal boring head.

1965
Kuroda Gauge Manufacturing Co., Ltd. changed its corporation name to Kuroda Precision Industries, Ltd.
1960 ~ 1970s
Kuroda developed a nuclear power related measuring instrument.

1972
Jena Zeiss (Germany) expands precision ball screw product lines. Series production of single ball screw were introduced.
1978
Kuroda developed "FASTEC®", an in-die stacking system.
1984
Carl Zeiss JENA developed an award winning license in India for ball thread drive production.
1989
Kuroda started selling rolled ball screws

1991
JENOPTIK Carl Zeiss Jena GmbH created a spin-off in Neff JENOPTIK GmbH.
1994
Jenaer Gewindetechnik GmbH was acquired by Ferraris Group, a British medical technology company. In that same year, Jenaer Gewindetechnik GmbH received certification DIN ISO 9001 by TÜV CERT
1996
JENATEC, Inc. USA was founded as a subsidiary of Jenaer Gewindetechnik GmbH.
1999
Kuroda developed "ECOSAVER®", a minimal quantity lubrication system.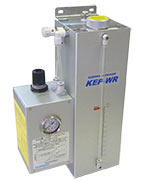 2001
Kuroda's Construction of the 6th and 7th factories, Nagano Plant and Asahi Plant.
2005
Kuroda started selling motor cores for hybrid engines. Kuroda also developed "NANOMETRO® FTT", a surface shape measuring instrument for large-scale liquid crystal photomask substrates.
2008
Having achieved considerable success with precision ground and rolled ball screws and machining spindles to the US market, JENATEC, Inc. USA expands its product lines to include the SBC Linear Rail Guideway Systems.
2014
With continued focus on precision technologies across the globe, Jenaer Gewindetechnik GmbH received certification DIN ISO 50001 by TÜV CERT and Kuroda Precision Technologies, Ltd received certification DIN ISO 9001 and ISO 14001by TÜV CERT.
2018
KURODA JENATEC, Inc. expands its US operations, serving as a central hub of its products manufactured throughout the world, to better accommodate the industry's demand of quick delivery inventory.
1930s
Kuroda developed and sold compact measuring instruments.

1931
Kuroda was featured as a distinguished domestic manufacturer in the Journal of The Japan Society of Mechanical Engineers.
1938
Kuroda's Onuki Laboratory, the predecessor of Futtsu Factory, was established.
1950
Developed and sold precision metal press dies for motor cores.

1955
Became the first plant authorized to use the JIS mark.
Around 1960
Kuroda developed the world's first 3D large-scale screw measuring instrument, along with various measuring instruments such as the interference micrometer.

1961
Developed pneumatic equipment.
1963
Kuroda launched the Machine Tools business.
1969
Under the influence of Carl Zeiss, a German scientific instrument maker, optician and businessman the construction of a "Rolling screw drives" production facility was built with its own sales department and self-developed special measuring technology in Jena Germany under the name of Carl Zeiss JENA. This plant featured product portfolio from 20mm to 125mm screw diameters.
1970s
Kuroda (Japan) made full-scale expansion in the ball screw and NC turning market. Series production of single ball screws were introduced.
1972
Kuroda developed "HADOMER", an intermittent sequential pneumatic compressor.
1977
Kuroda manufactured Japan's first thread gauges for premium pipes.
1980's
Kuroda developed a compact pneumatic control system, a magnetic head grinding machine, and developed "UNI-WIRE", a wiring saving parallel/serial converter.
1987
Kuroda developed the "Super Polishing Machine"
1990
Jena Zeiss collaborated with Jenoptik which laid the foundation for the famous "Made in Germany" proclamation for precision, quality, solid engineering and craftsmanship. The company name became JENOPTIK Carl Zeiss Jena GmbH and then Jenoptik GmbH.
1993
German operations renamed the ball screw manufacturing to Jenaer Gewindetechnik GmbH as a subsidiary company of the Jenoptik Group. This new subsidiary moved the company to Jena-Göschwitz Industrial Park, Jena Germany with over 6000 sf manufacturing space.
1996
Kuroda developed "NANOMETRO®", an ultra-precision surface shape measuring instrument for silicon wafers.

2000
Kuroda's Construction of a new factory at the Futtsu Plant for production of ball screws.
2000
Jenaer Gewindetechnik GmbH begins manufacturing the production of miniature ball screws
2002
Jenaer Gewindetechnik GmbH and Jenatec, Inc. USA becomes a wholly owned subsidiaries of Avingtrans plc in England
2008
Kuroda's Kazusa Akademia Plant was completed.
2012
JENATEC, Inc. USA and Jenaer Gewindetechnik GmbH become wholly owned subsidiaries of Kuroda Precision Industries, Ltd., expanding its global footprint in precision technologies under the worldwide brand of KURODA JENATEC. , Inc.

The addition of Jena Tec, with its manufacturing facilities and sales network in Germany and the United States, allowed KURODA to immediately strengthen its presence in Europe and North America and to utilize the synergistic effects from the integration of a fellow manufacturer of linear motion systems. Drawing upon the dual legacies of Japanese and German precision engineering, the new global brand of KURODA JENATEC was born.

The large number of technologies and products under the KURODA JENATEC brand has accumulated over its more than 90 years of history cover a variety of fields, ranging from machining to measurement. KURODA believes that its ability to combine various technologies to solve its customers' issues is one characteristic that puts KURODA in a unique position. Our Companies, under the KURODA JENATEC brand, intend to keep true to its principles even beyond its 100th anniversary, continuing to contribute to the progress of the industrial society at large and the mutual development of customers, shareholders, community, personnel and company, as well as establishing "Precision by KURODA JENATEC" as a worldwide brand of quality and trust.

"Motion controls systems" are mechanical elements essential for machines to move accurately. By leveraging the proven precision technology passed down in the company since its foundation and its global network, KURODA can not only provide various motion control system products including precision ground ball screws, but also offer solutions ranging from design of the motion control system product to manufacturing, sales, and after-sales services. Hereafter, KURODA JENATEC, with the aim of becoming a global brand of precision linear motion systems, will further work on its ability to provide solutions to add units and systems to its offering in order to respond to the needs of any industry with proven precision technology.