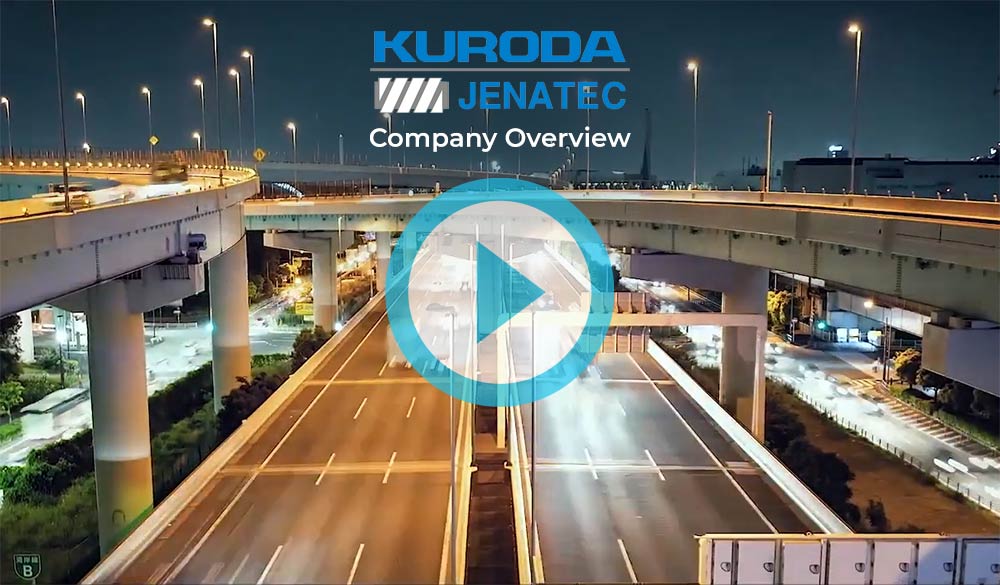 The global brand of KURODA JENATEC came to be in November 2012 when Kuroda Precision Industries Ltd. acquired the JENATEC Group, a long-established European manufacturer of linear drive equipment. We integrated both organizations, our product offerings and our global supply network and service systems across Asia, North America and Europe to offer wide support for our clients' global business development. The synergistic effect of utilizing both companies' precision technologies and value-added service advantage reinforces KURODA JENATEC as a highly regarded global leader in the Linear Motion industry.
Kuroda Precision Industries Ltd. was established as a gauge manufacturer nearly 100 years ago in 1925. Based on its precision processing technology, KURODA successively developed precision press dies, grinding machines, special polishing machines, tooling for machining, ball screws for precision positioning, and ultra-precise measuring systems. Responding to the needs of customers centered on the Japan and Asian regions in the automobile, processing machine, semiconductor, electric and electronic industries, the KURODA name came to be highly regarded by its customers as "KURODA for Precision". Regarding its ball screw production, the Japan-based facilities of Kuroda Precision manufactures small to medium diameter ball screws, both mass-production and made-to-order products, under the KURODA JENATEC brand.
Jenaer Gewindetechnik GmbH, the German manufacturing hub for KURODA JENATEC, is located in the city of Jena Germany, and it still thrives today as a state-of-the-art manufacturing facility for precision linear and rotation-related components. It began with Carl Zeiss, the maverick of high precision scientific, medical and engineering industries who created such companies as Carl Zeiss Jena, Jenoptik, and Schott Jenaer. Under the KURODA JENATEC brand, this facility focuses on custom and both small and large diameter precision ball screws for the machine tool, automotive, and medical equipment manufacturers along with numerous product applications around the world.