Quick delivery of Machined and Unmachined Assemblies, Small and Large Diameters
Standard Shaft diameters 06-63mm, Shaft Leads 1-12mm.Applications: Transfer Machine, Machine Tool, Automation, Food processing Machines
SERIES CATALOG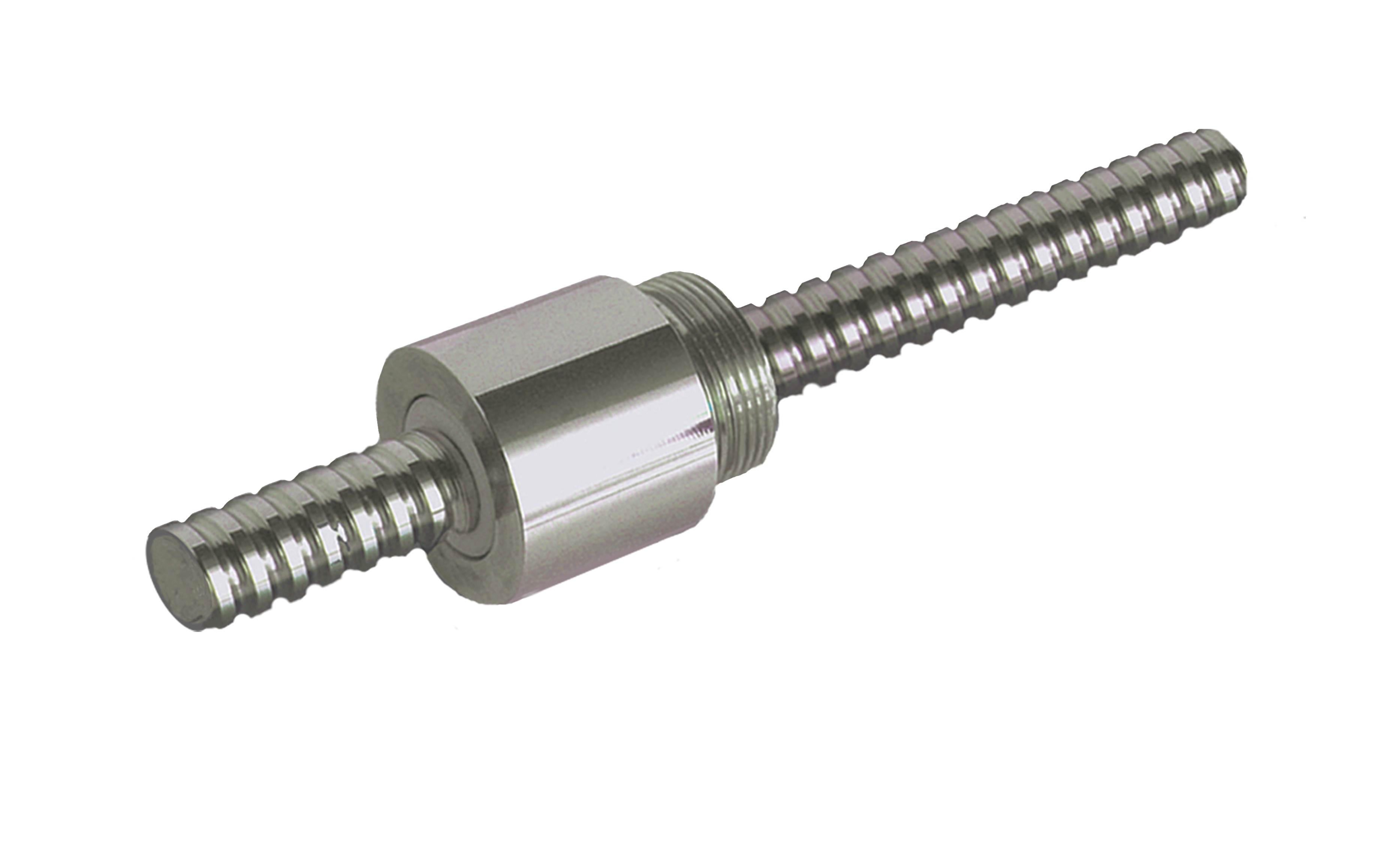 Rapid USA Manufacturing Service for Quick Delivery
A wide variety of un-machined shaft diameters are held in stock, along with blank soft-flange nut options and sizes for quick delivery. Shafts can also be cut to any length, turned, machined and/or assembled.
Interchangeable ball nuts
The J-Series offers a variety of nut transfer systems that are interchangeable on all screw accuracy grades.
Reverse Engineer Capabilities from Sample or Print
The J-Series can be customized in-house per customer needs. KURODA JENATEC can re-create, retrofit or reverse engineer from sample.
SeriesJTm
Component TypeNut and Screw Assembly
Shaft TypeRolled Thread
Accuracy GradeC7
Design MeasurementMetric
Nut Recirculating DesignMiniature Recirculating or Miniature Nose Thread
Screw Shaft Diameter (mm)08,10,12,14,16
Pitch / Nominal Lead (mm)**02,025,04,05**
Screw Shaft TypeUnfinished shaft end or Machined shaft end
Overall Screw Shaft Length (mm)230 to 1030
Resource Link View Series Summary

SeriesJTs
Component TypeNut and Screw Assembly
Shaft TypeRolled Thread
Accuracy GradeC7
Design MeasurementMetric
Nut Recirculating DesignNose Thread
Screw Shaft Diameter (mm)16,20,25,32,40,50,63
Pitch / Nominal Lead (mm)05,10,12,20
Screw Shaft TypeUnfinished shaft end or Machined shaft end
Overall Screw Shaft Length (mm)44 to 133
Resource Link View Series Summary
}