Next-Generation Side-deflector™ Method, Space-Saving Alternative for Quiet High-Speed, High-Load Applications
Standard Shaft diameters 12-25mm. Shaft Leads 05-25mm. Accuracy grade C5-C7 StandardApplications: Semiconductor Manufacturing Equipment, PCB and LCD Manufacturing Equipment, Industrial Printing, Medical Device, Transport Robots
SERIES CATALOG with End-Machining Options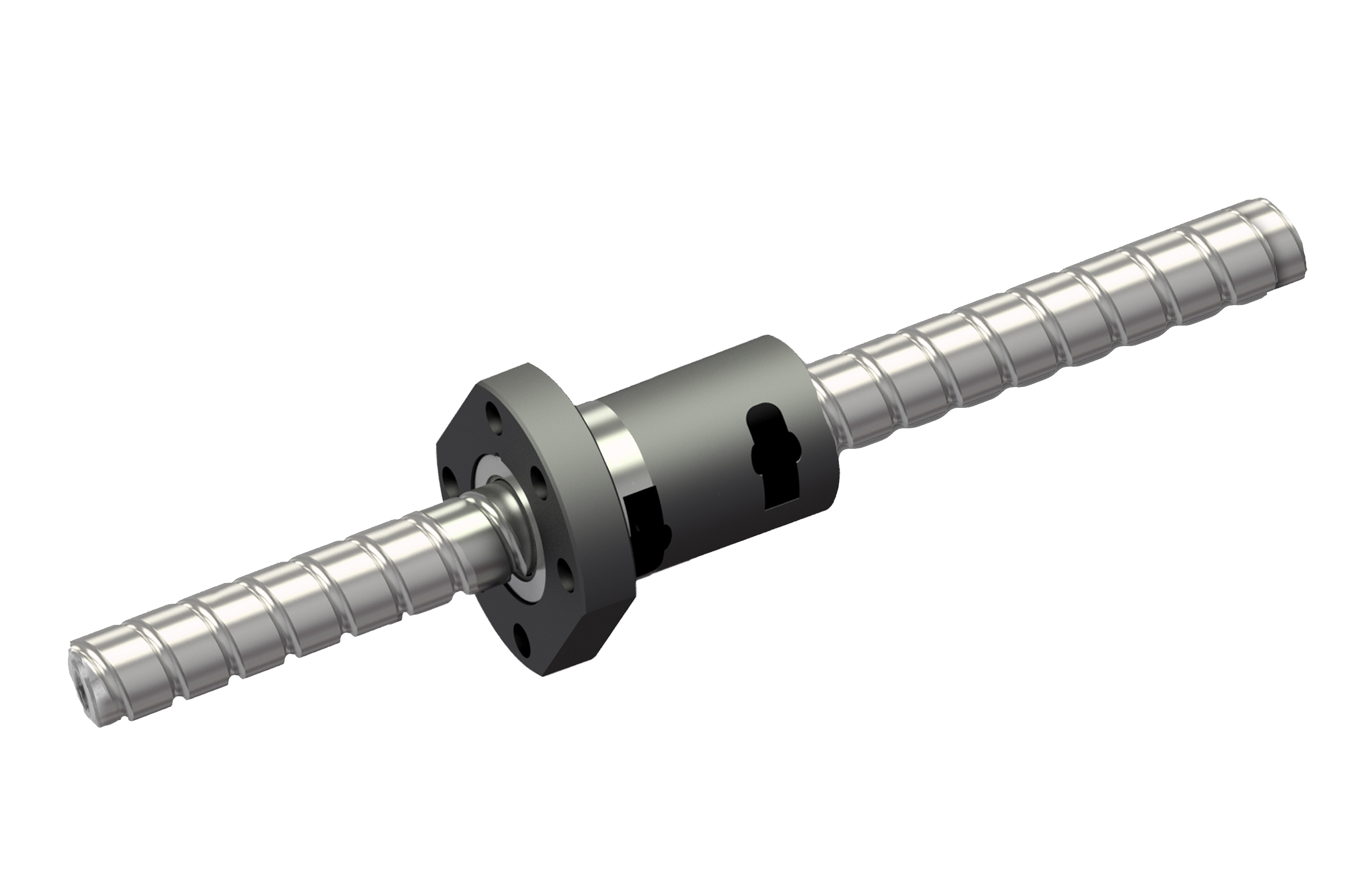 High-Speed
Designed to meet the needs of recent developments in automation, as well as applications with strict tact time requirements, the A-Series of products offer greatly increased rotational speed and DN values. This high-speed capability keeps in step with improvements in ever-improving high performance motors.
Low Sound Pressure
Sound pressure has been reduced to 6dB when compared to conventional tube recirculation method ball screws. Additionally, the A-Series design greatly reduces high frequency sound, which provides excellent sonic performance.
Compact and Space Saving
To support the space efficiency of our customers' equipment, the A-Series was developed as a streamlined nut body with a compact flange, reducing nut size by 30% and a nut weight by up to 50% when compared to conventional options.
DIN Standard Compatible
To support the versatility of our customers' equipment, the A-Series (AH / AD) was developed to be compatible with the German Institute for Standardization.
SeriesAH
Component TypeNut and Screw Assembly
Shaft TypeWhirled Thread
Accuracy GradeC5
Design MeasurementMetric
Nut Recirculating DesignSide Deflector
Screw Shaft Diameter (mm)16,20,25
Pitch / Nominal Lead (mm)05,10,16,20,25
Screw Shaft TypeUnfinished shaft end or Machined shaft end
Overall Screw Shaft Length (mm)480 to 1460
Resource Link View Series Summary

SeriesAK
Component TypeNut and Screw Assembly
Shaft TypeWhirled thread
Accuracy GradeC5
Design MeasurementMetric
Nut Recirculating DesignSide Deflector
Screw Shaft Diameter (mm)12,15,20
Pitch / Nominal Lead (mm)05,10,20
Screw Shaft TypeUnfinished shaft end or Machined shaft end
Overall Screw Shaft Length (mm)650 to 1650
Resource Link View Series Summary
}