End-Cap Method Precision Ball Screw, ideal for High-speed transport
Standard Shaft diameters 08-32mm. Shaft Leads 06-64mm. Accuracy grade C5 StandardApplications: Scara Robot, Chip Mounter, Water Handling Robot, Medical Device, Transferring Systems, PCB Inspection
SERIES CATALOG with End-Machining Options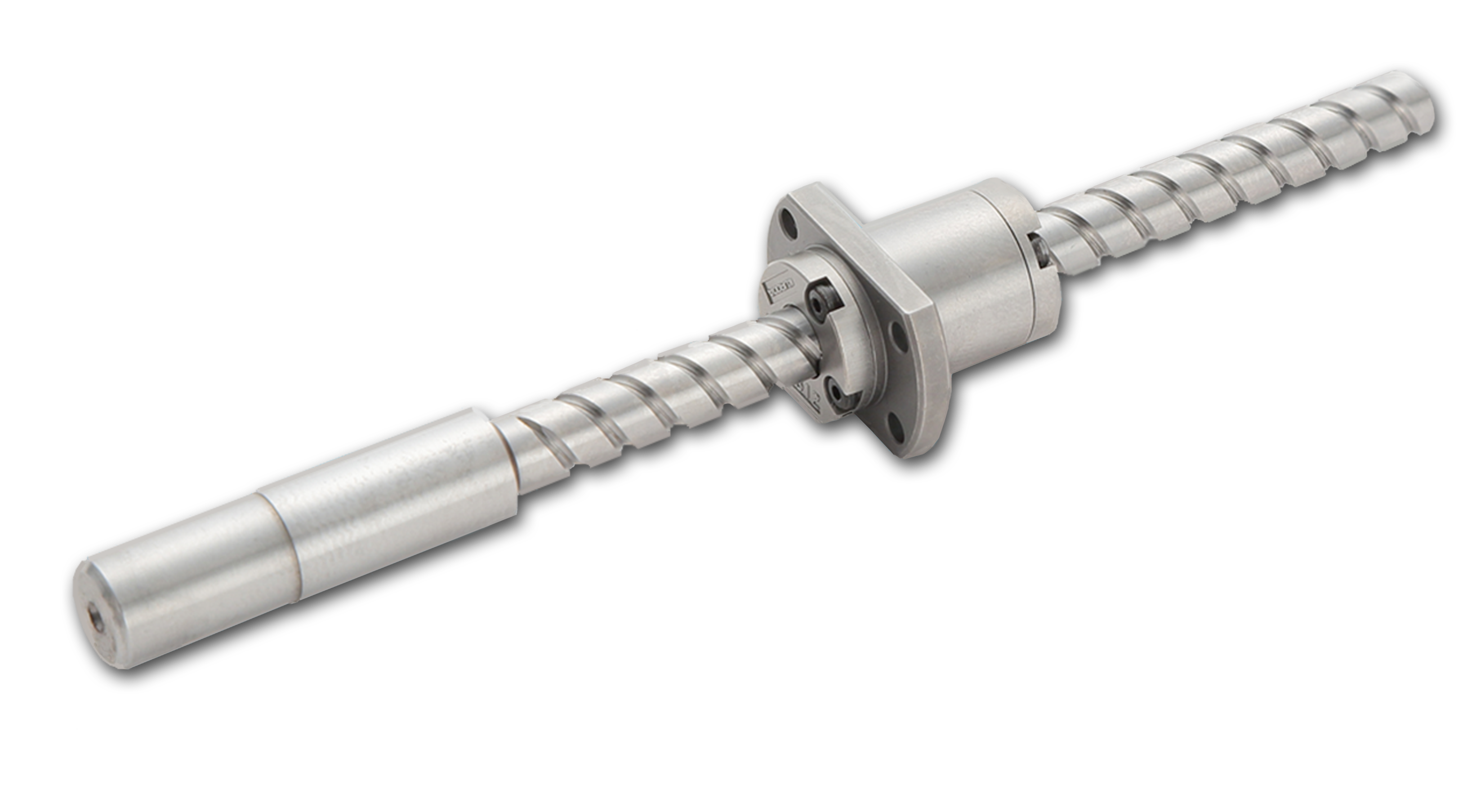 Long lead makes these ball screws ideal for high-speed conveyance
With a lead one to three times the shaft diameter, the H-Series ball screws can achieve higher feed rate at a low rotational speed. They are effective for reducing vibration, noise, and heat generation.
More compact nut as a result of using multi-start thread
The H-Series nut, which tends to become longer with longer lead, is kept compact and with better rated specifications as a result of using a multi-start thread.
SeriesHG
Component TypeNut and Screw Assembly
Shaft TypeGround thread
Accuracy GradeC5
Design MeasurementMetric
Nut Recirculating DesignEnd Deflector Method
Screw Shaft Diameter (mm)08,12,15,16,20
Pitch / Nominal Lead (mm)12,20,30,32,40,60
Screw Shaft TypeUnfinished shaft end or Machined shaft end
Overall Screw Shaft Length (mm)210 to 2200
Resource Link View Series Summary
}