High accuracy, high rigidity ballscrew actuator ideal for conveyance.
KURODA JENATEC ballscrew actuators are compact single-axis units consisting of a ball screw and a slide guide. With their slide block set in a U-guide rail, the actuators achieve low-profile design and compact shape, allowing for considerable reduction in necessary space as compared with the usual table-type structure. The SE series deliver excellent accuracy and rigidity, making them especially suitable for precision positioning.
SERIES CATALOG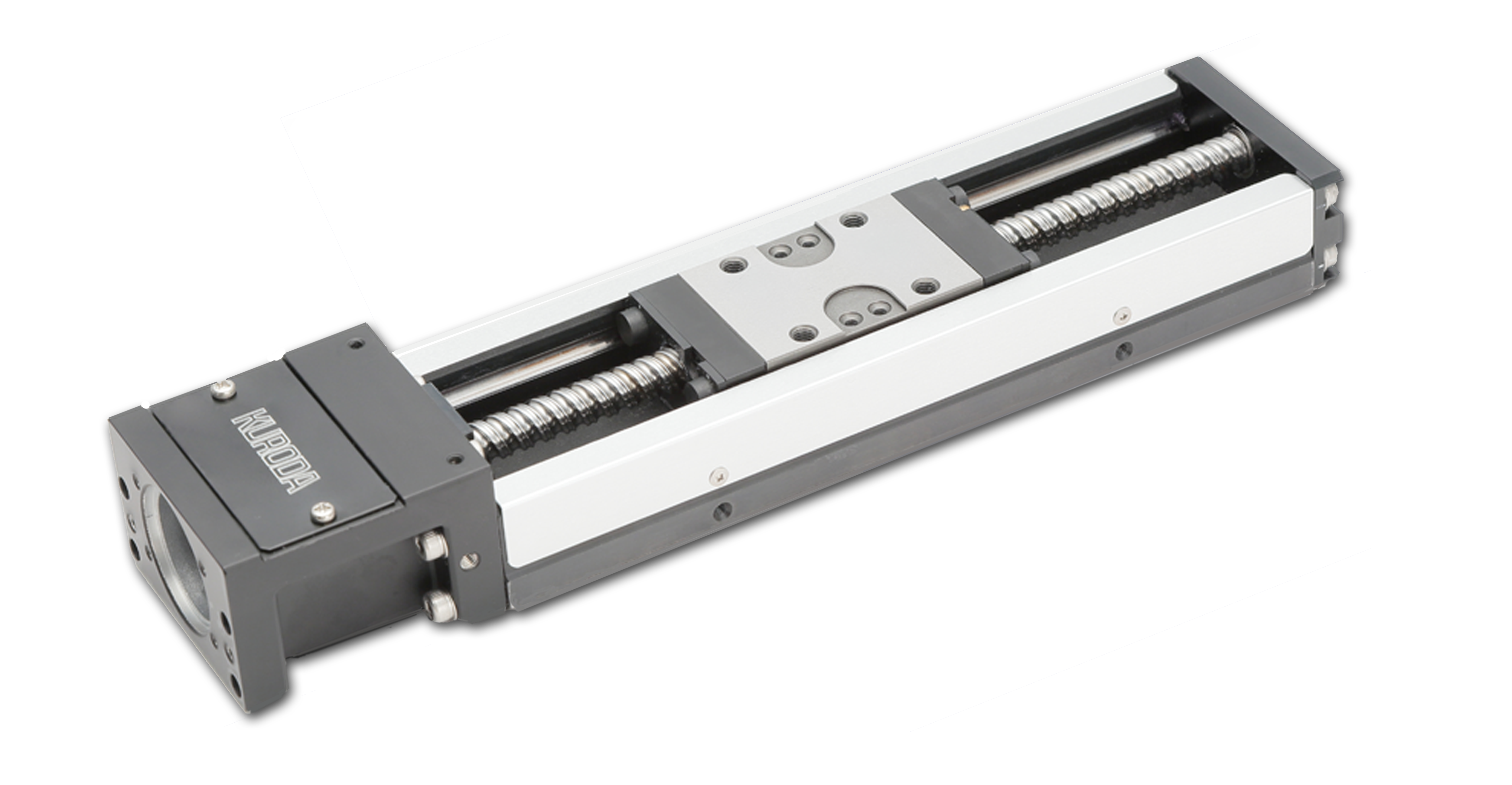 No need for adjustment
Ball screw and slide guide are integrated to make complex precision adjustment unnecessary and drastically reduce the workload for mounting the ballscrew actuator.
High-precision
The linear motion unit, which is gothic arched in the same way as the ball screw groove, allows for high precision positioning.
High-rigidity
The U-shaped guide rail is used to achieve compactness and high rigidity.
Compact
The slide block is set in the U-guide rail to achieve low-profile design and compactness.
Wide variety of options
A wide variety of options is available for the SE series, such as dustproof cover, sensors, motor mounting brackets, parallel motor mounting units, and so on to meet various needs. For details, see the table of supported options.