Circle Flange Support unit for small-sized factory automation equipment
For use with ball screw shaft diameters Ø6 to Ø32
SERIES CATALOG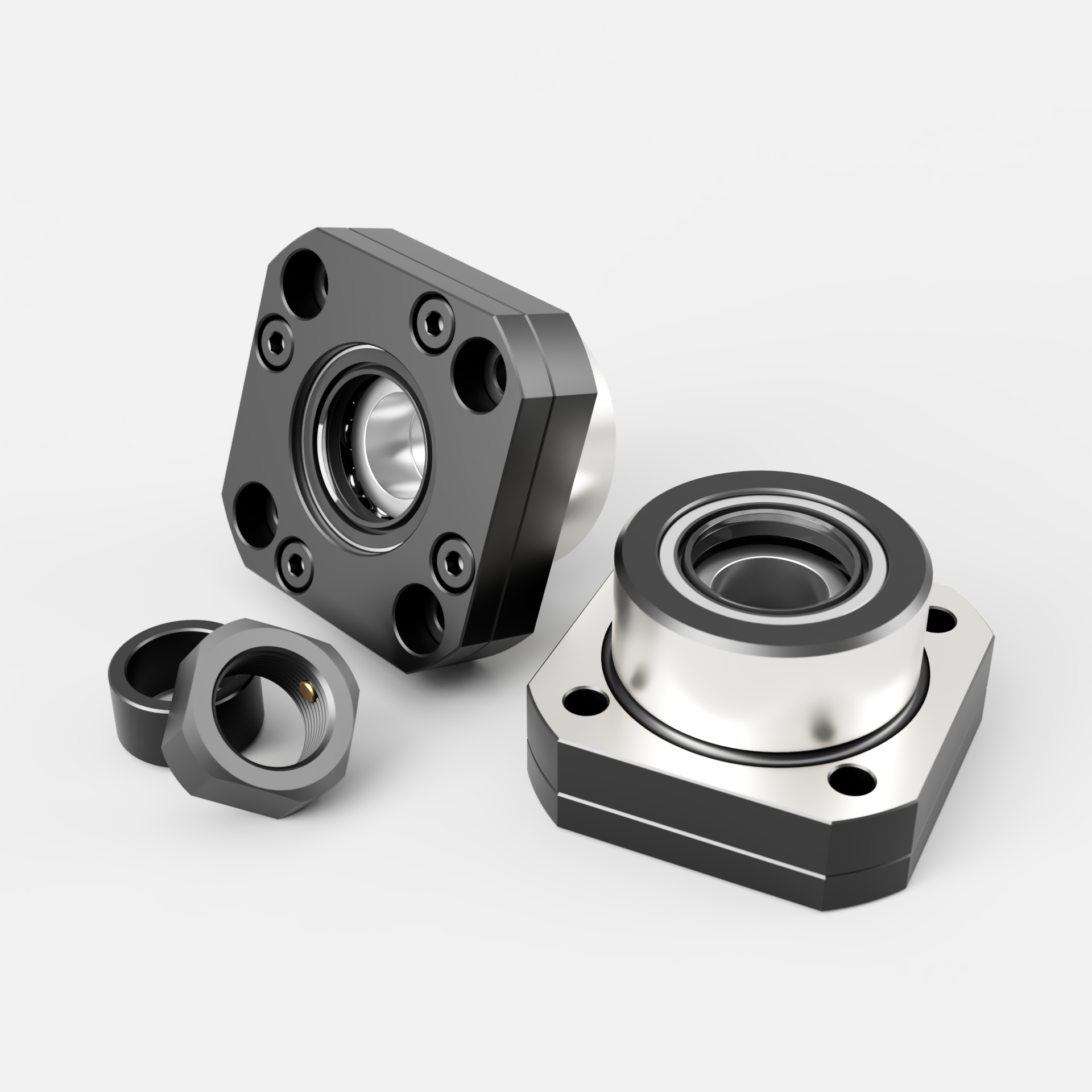 Wide-ranging series
Round, Circle-Flange type can be selected depending on the mounting pattern in Fixed-end units, Supported-end units and Combination Sets of both fixed and supported-end units. For use with ball screws of diameter Ø6, 8, 10, 15, 16, 20, 25, 28, and 32.
Compact and easy to mount
Because of its compact design with respect to the space around the mounting area, the support unit can be easily mounted without any preparation since the combined angular contact ball bearing inside the unit is already appropriately preloaded.
High precision
High precision is achieved in a stable way by using DF type angular contact ball bearing with accuracy grade P5 and contact angle of 30º, in addition to enclosing an appropriate amount of grease inside the bearing.
Dust-proof
Seals are provided on both ends of bearing for dustproofing.
Structure
Fixed-sided: Composed of a bearing housing, bearing, cover flange, lock nut, set screw, spacer, seal
Supported-sided: Composed of a bearing housing, bearing, clip washer
Component DescriptionBall Screw Support Unit
Series NameBUM
DescriptionFlanged Round Type
Ball Bearing TypeFixed End Angular Contact or Supported End Deep Groove
Design MeasurementMetric
Inner Diameter of Fixed End Bearing06,08,10,12,15,20,25
Inner Diameter of Support End Bearing
ApplicationSmall factory automation
Main MaterialBlackened Structural Steel