Medical device manufacturing is a booming industry, with the market expected to reach over $965 billion by 2030. Per Thomasnet.com, "the industry saw a 128% year-over-year increase in medical injection molding sourcing and a staggering 1,797% increase in medical machining sourcing".
Precision ball screws have become a common choice in medical and laboratory equipment. Kuroda Jenatec has been supplying our precision and miniature ball screws to several worldwide medical device manufacturers, ensuring precise, reliable and repeatable movement as an integral component within many devices in medical and laboratory environments. Whether it be robotic surgical systems, blood analyzing machines, dental and optical equipment or strip cut-and-place machines, our ball screw product can handle varying dynamic loads within increasingly smaller spaces, achieving exacting precision and higher dynamic load-bearing linear motion demands.
Emerging technologies from our team of engineers are bringing even more value to the ever-evolving demands of the medical device sector. For example, our DP Series of high precision compact C3 accuracy screws are now available with reduced lead times to combat supply chain disruptions. Also, we now are offering this same DP-Series ball screw in C1 Accuracy as Standard Product. This high precision screw minimizes torque fluctuation making it the ideal choice for XY0 stages, or settings where high-precision positioning is required.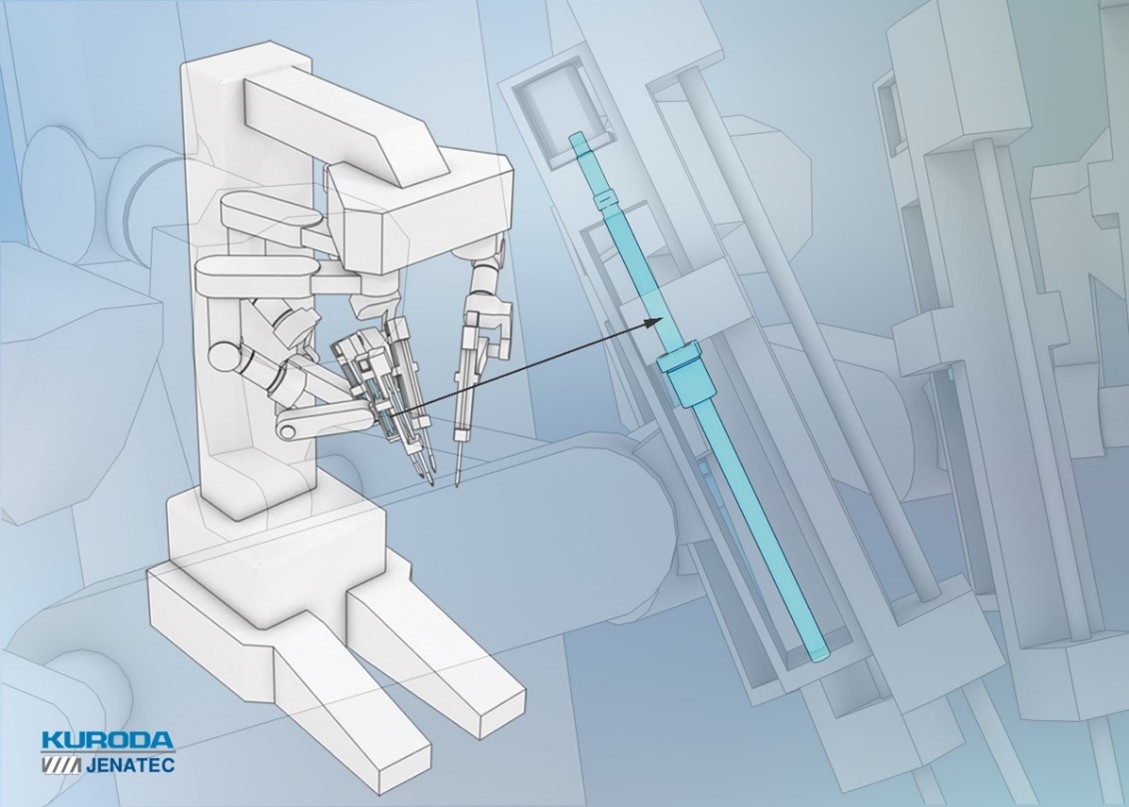 # PRECISION BALL SCREWS
# LINEAR MOTION COMPONENTS
# LINEAR GUIDEWAYS
# MEDICAL DEVICE
# KURODA JENATEC