Space efficiency, energy conservation, cost reduction, equipment miniaturization–these have become the critical factors needed for next generation automation machinery. When engineers are designing their automation equipment, they are looking to source linear motion components which meets their rigorous demands.
Kuroda Jenatec offers an extensive compact miniature ball screw product line up. We can manufacture from 6mm diameter with 1mm pitch with ultra-high C1 lead accuracy with exacting precision grades less than 6 microns over the stroke length and very precise drag torque ratings between 0.002 to 0.005 Nm. These ball screws are typically specified into devices and instruments that transport small objects, such as positioning semiconductor wafers or medical instrumentation, where smooth motion and lead accuracy is required. Not only are engineers looking to minimize the overall machine footprint, but they are looking to accommodate important parameters such as sensitivity to motion resistance, motor torque, long life lubrication, low noise, critical speed and extended life-time calculations.
Kuroda Jenatec's miniature ball screw line up is the ideal choice to fulfill compact application requirements. All miniature ball screws undergo rigorous testing to ensure compliance with drag torque and accuracy requirements in our state-of-the-art inspection facilities.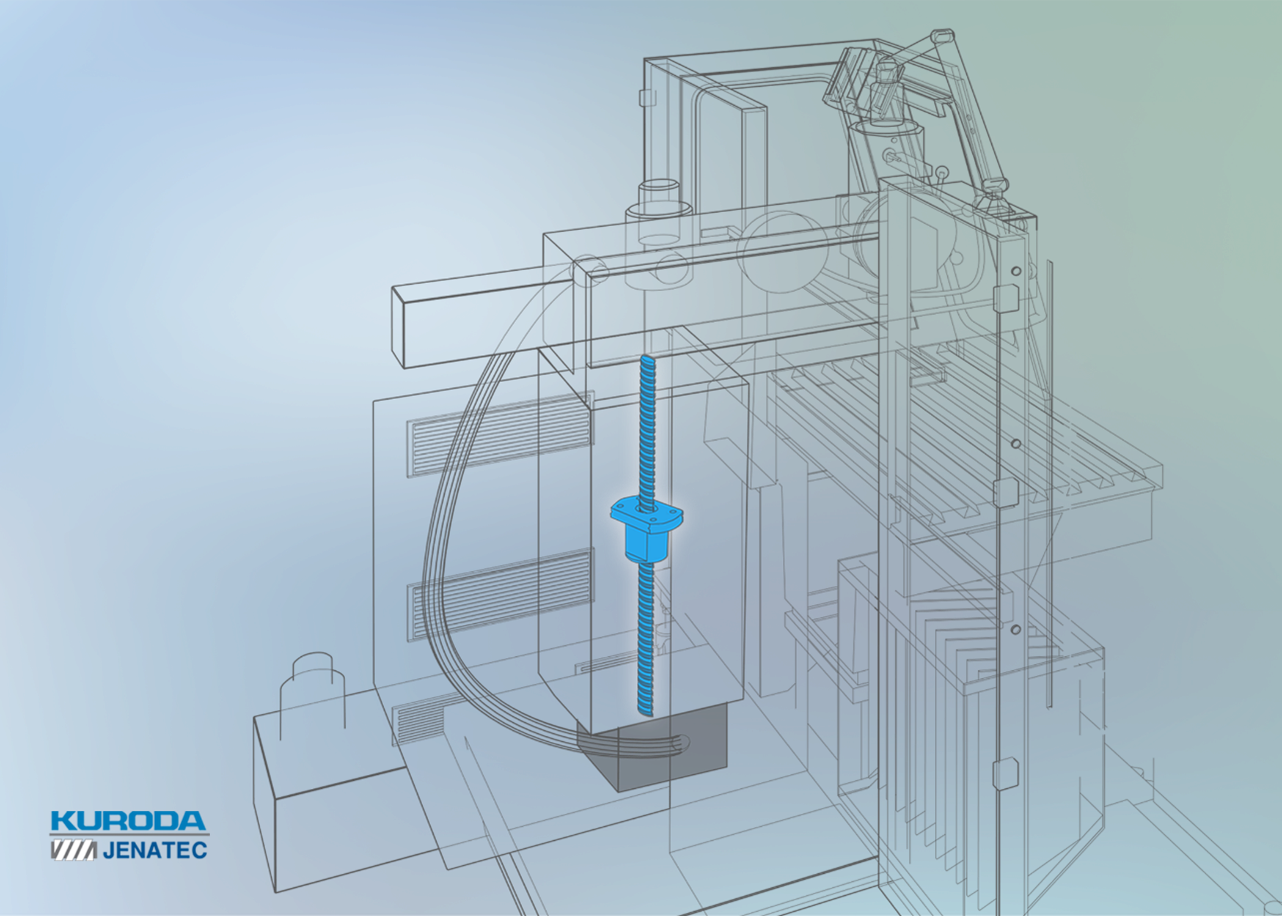 # MINIATURE BALL SCREWS
# COMPACT LINEAR MOTION COMPONENTS
# HIGH PRECISION BALL SCREWS
# LOW DRAG TORQUE LINEAR COMPONENTS
# KURODA JENATEC