Semiconductors are in just about everything – from vehicles to smart devices to home appliances. With today's advancements where more and more common products are requiring semiconductors, this business sector is only expected to grow exponentially.
In semiconductor fabrication, accurate, repeatable motion components, like ball screws, actuators, and linear guideways, are essential where reliable precision, contaminate-free environments are required. In semiconductor manufacturing equipment where chip scaling and takt time reduction are advancing, Kuroda Jenatec's wide range of precision high lead, small diameter ball screws with compact nut designs enable high-speed, high accuracy positioning.
Additionally, we have designed our products to contribute to the multifunctionalities of semiconductor equipment. For instance, our ball screws and linear rail products are used in both X-axis and Z-axis semiconductor wafer bonder equipment, allowing for precise positioning and high-speed conveyance in tight, compact spaces.
Kuroda Jenatec is a trusted name when sourcing linear motion components in the complex machinery for semiconductor equipment. Our full range of linear motion products are well suited for the demanding conditions in complex sophisticated semiconductor fabrication.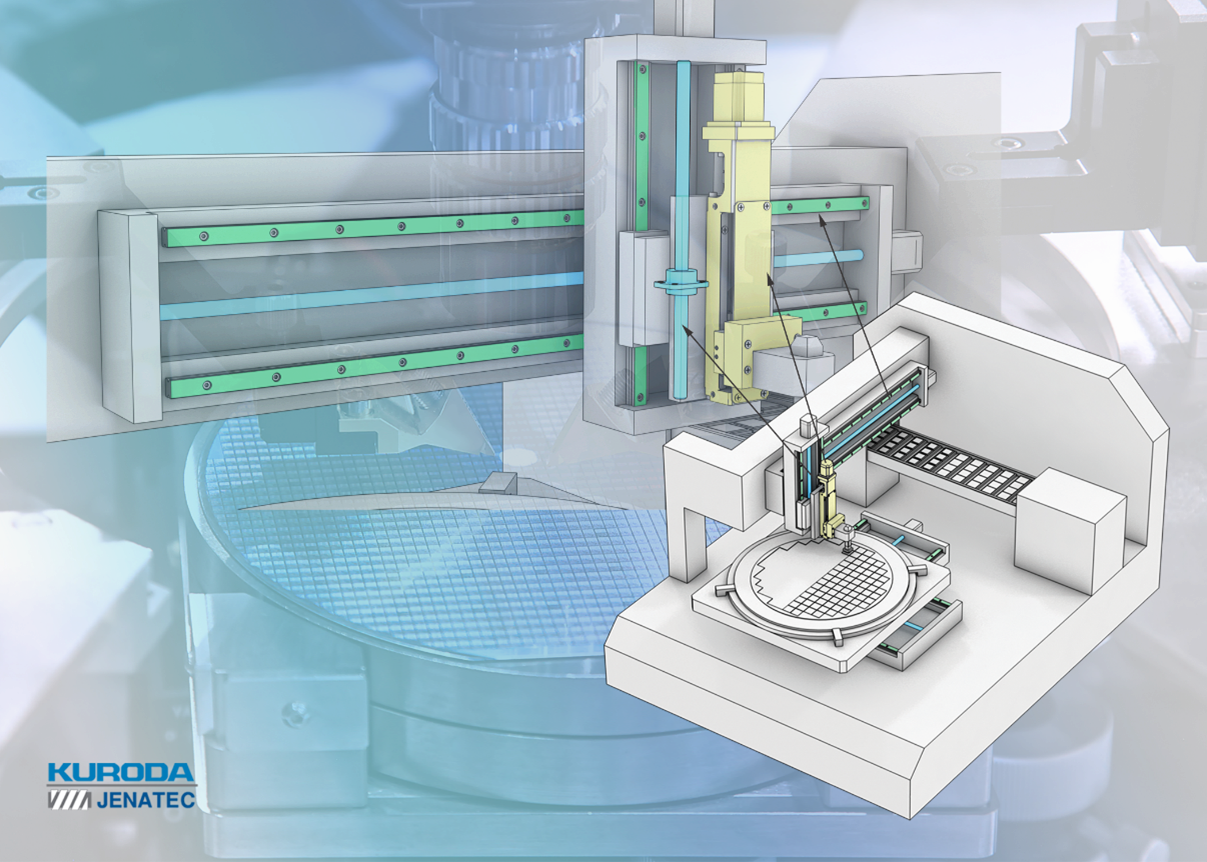 # BALL SCREWS
# ACTUATORS
# LINEAR GUIDEWAYS
# SEMICONDUCTOR
# SEMICONDUCTOR FABRICATION
# WAFER BONDER MACHINE
# ACCURATE REPEATABLE MOTION COMPONENTS
# LINEAR MOTION COMPONENTS
# KURODA JENATEC